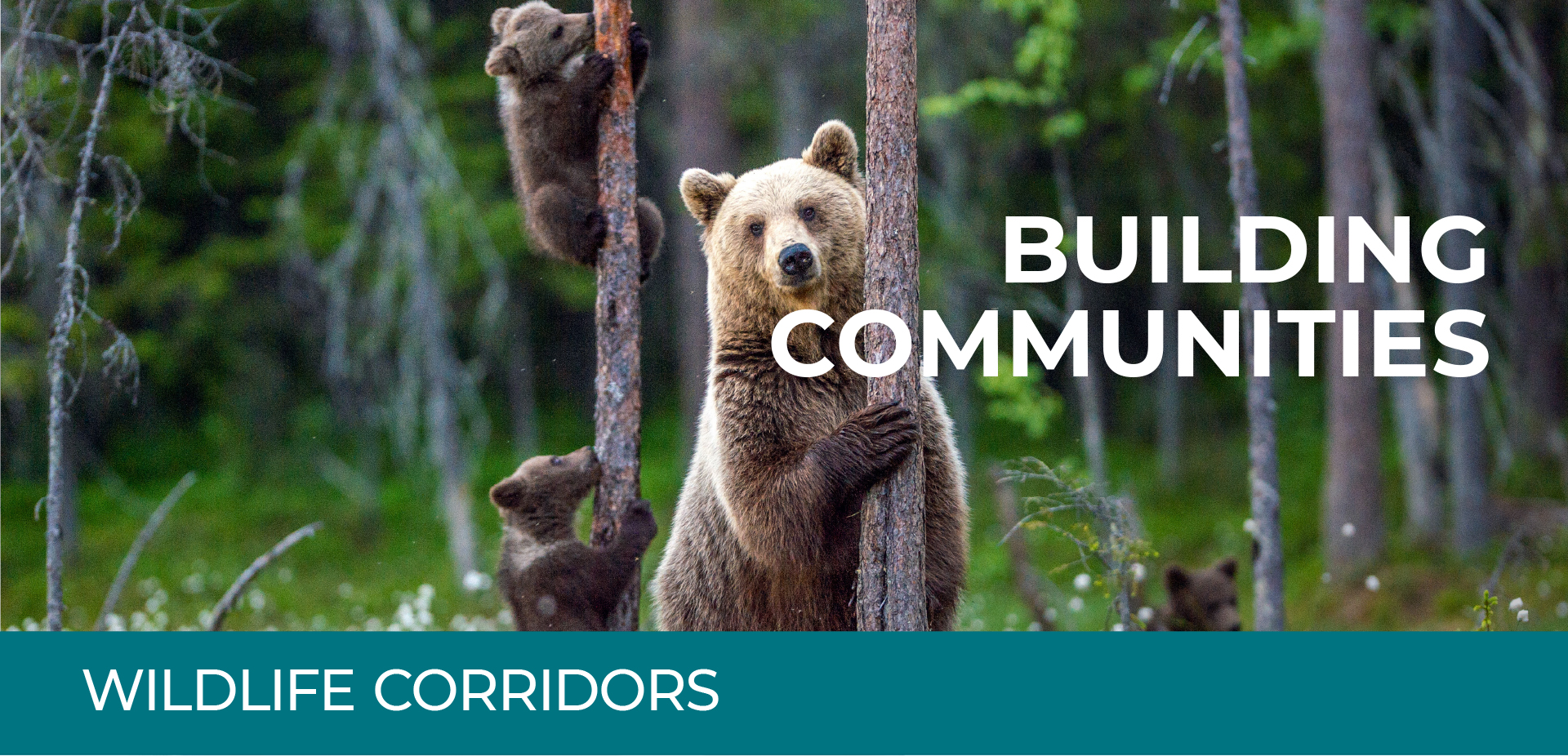 Wildlife movement, conflict with humans, and mitigation efforts are important issues to tackle as we continue to balance growth and conservation in Alberta. Wildlife corridors are a critical component of development projects and a major focus for Canmore and its residents. TSMV has invested millions of dollars to have experts collecting and analyzing data on where bears, cougars, elk and wolves spend their time and how they select different habitats. And we also review the Government of Alberta's data for consistency. In addition, we assess development's potential impacts to fish, vegetation, and many other aspects of the environment.
There is a huge amount of information available, stretching back to the late 1980's. There have been teams of scientists working for various academic, government and commercial agencies conducting field work to understand how wildlife use this area. Camera programs run by TSMV were in place from 2009 to 2017 with thousands of images available. The province continues to collect information on wildlife habitat use and movement using cameras and there is snow tracking and telemetry data available.
TSMV works with third-party professionals to identify environmentally sensitive areas to avoid through project design to help minimize the wildlife impacts. Where we recognize there is potential for adverse effects resulting from the project, we recommend ways to overcome them.
To date, TSMV has set aside more than sixty per cent of their privately-owned land—1,500 acres—to be dedicated to improving connectivity for elk, deer, cougars, wolves and bears. One acre of land is equal to a small regulation soccer pitch—try to envision 1,500 of those. It's equivalent to three-quarters of the Canmore Nordic Centre Provincial Park lands.
The Government of Alberta approved TSMV's amended application for the Smith Creek Wildlife Corridor on February 26, 2020. On March 3, 2020, the Province presented its decision to Canmore Town Council. Smith Creek Wildlife Corridor is the final piece of a system of lands set aside for animals to travel between the Wind Valley and around the south side of Canmore to other prime habitat areas. The decision represents the largest addition to designated corridor lands since the approval of the Along Valley Corridor in 1998. See below for links to more information about TSMV's application and the Government of Alberta's decision and announcement: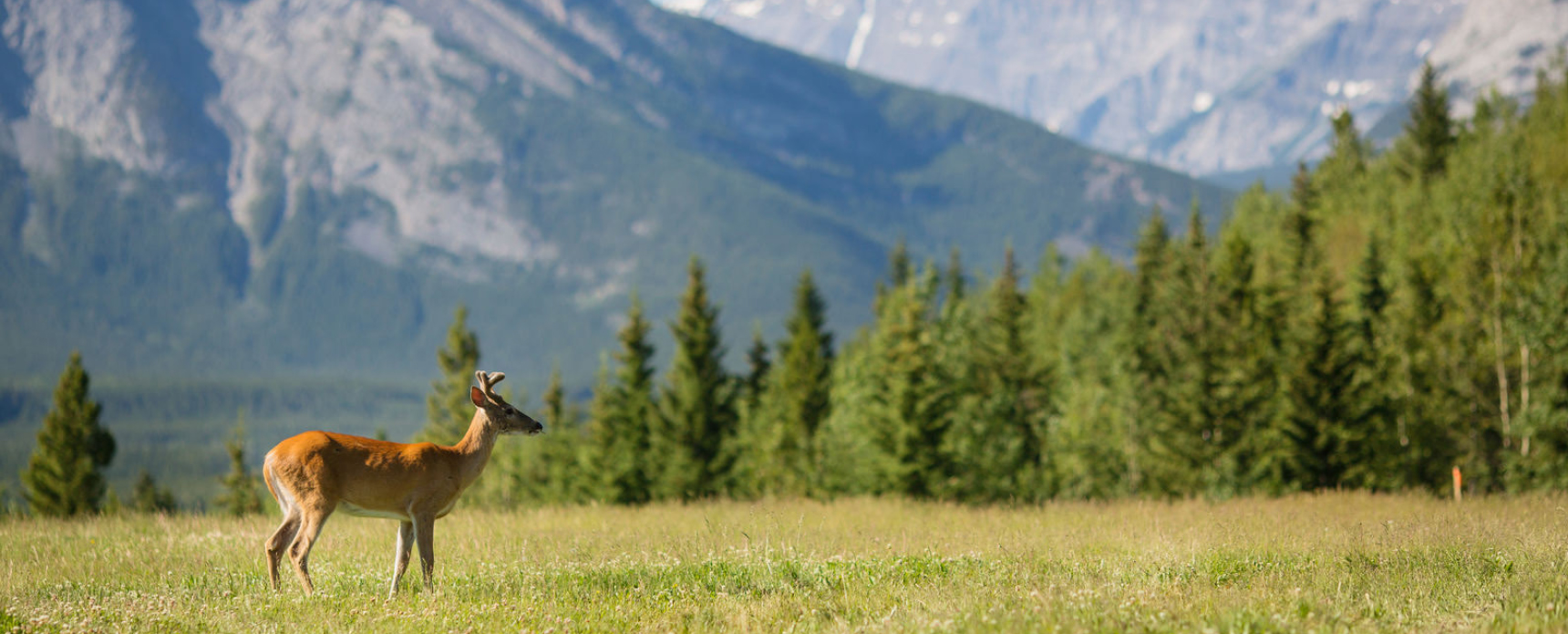 What are wildlife corridors
A wildlife corridor is an area of land designed and managed to maintain connectivity between habitat patches, connecting wildlife populations separated by human activities or infrastructure. The primary function of a wildlife corridor is to facilitate safe movement of wildlife in the Bow Valley.
Wildlife corridors are considered functional if:
Wildlife populations within the Bow Valley can use those corridors to meet their daily requirements
They connect habitat patches
They provide genetic connectivity
The corridors allow wildlife to use the corridor without being 'removed' due to a human-wildlife interaction.
Wildlife Corridors and new developments
The history of the corridor network in the Bow Valley dates back to 1992 when the Natural Resource Conservation Board (NRCB) approved residential development, supporting local and tourist oriented development.
The approval for any development was balanced with conditions designed to protect wildlife. A condition of approval for the NRCB decision states: "Three Sisters shall incorporate into its detailed design, provision for wildlife movement corridors in as undeveloped a state as possible, and prepare a wildlife aversive conditioning plan, both satisfactory to Alberta Forestry, Lands and Wildlife."
The proposed development of Smith Creek is adjacent to an area designated as a wildlife corridor. The NRCB (1992 decision) requires the following corridor attributes:
Corridor designation should occur at a regional scale and there must be linkages between corridors on private and provincial lands
Primary wildlife corridors should not be narrower than 350 metres, except under unusual circumstances
Width and location of corridors should be reviewed with all wildlife species expected to use them in mind
Roads, pathways and utility lines should be bundled to minimize corridor fragmentation
Corridors should correspond with known movement routes of wildlife
Wildlife corridors should be legally designated by the Province of Alberta.
How wildlife corridor boundaries are set
Wildlife Corridors fall within the Province of Alberta's sole jurisdiction (whereas development, generally falls within the jurisdiction of the Town of Canmore). The Province has the authority to evaluate and approve corridors within TSMV lands. This dictates the process through which the Smith Creek, and the optional realignment of the Stewart Creek corridors will be evaluated.
The Smith Creek corridor proposal includes input from a community advisory group, the Province of Alberta, Canmore stakeholders, and several experienced biologists and other specialists, while taking into account physical or topological constraints and the requirements of the 1992 NRCB decision. Specifically:
The community in Canmore was engaged to provide input into the design of the Smith Creek ASP, including helping to define the wildlife corridor boundaries.
TSMV worked with stakeholders to develop a wildlife corridor design that balances wildlife needs with other factors, including:
The needs of the community
The long-term objectives and servicing requirements of the Town
The needs of wildlife for movement as per the NRCB decision
The requirement to have an economically feasible development in TSMV.
The final width, length and position of the corridor was determined in consultation with Alberta Environment and Parks (AEP), the Town of Canmore, biologists, and other specialists.
In addition to the wildlife corridor report, both the Three Sisters Village and Smith Creek have had Environmental Impact Statements (EIS) completed. The Environmental Impact Statements for both areas will be released in tandem with the 3rd Party Review of the Environmental Impact Statement. The Resort Centre Third-Party Review has been released alongside an Addendum of the EIS to respond to the Third-Party Review.