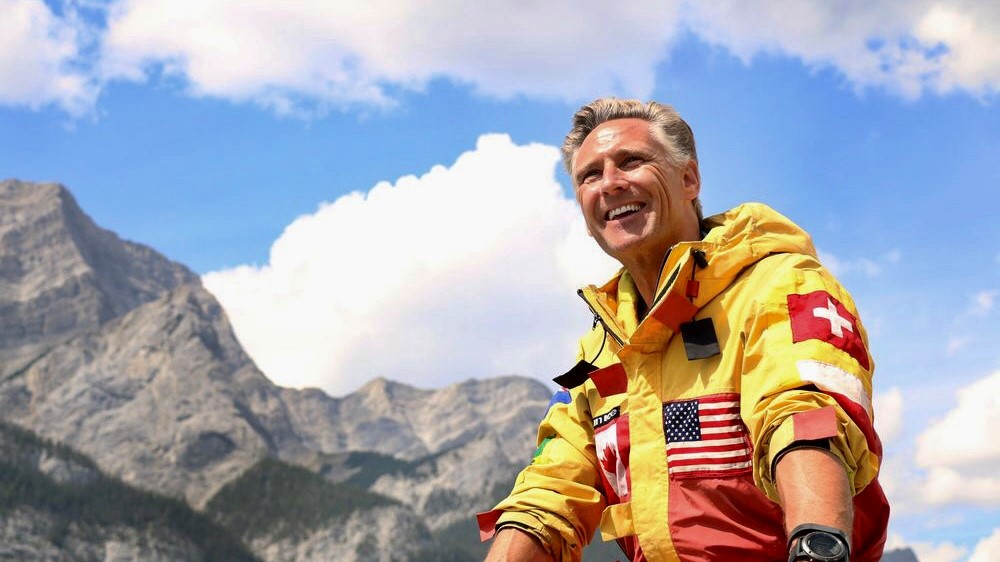 WHAT'S NEW WITH THE HEALTH AND WELLNESS TOURISM MARKET?
More than ever, travellers are looking for social, physical, mental, spiritual, and emotional experiences. They want an opportunity to stay fit, eat well, and incorporate rest and relaxation into their vacations. Wellness tourism is a $3.7 trillion (USD) industry (according to the Global Wellness Institute). Destinations around the world are developing opportunities for people to rejuvenate body, mind, soul, and spirit. We spoke with Dave Rodney, executive director of Tourism Canmore Kananaskis (TCK) about the economic opportunity that one of the world's fastest-growing tourism markets represents for the area.
What makes Canmore and Kananaskis an ideal fit for the health and wellness tourism market?
Canmore has been actively engaged in this realm for decades; but we have incredible capacity to realize much more potential. We are an epicenter for yoga, acupuncture, holistic medicine, and more. There are more Olympians per capita living in Canmore than in any other place in the world; and we are the home of the Alpine Club of Canada, as well as many of the country's greatest adventurers. Canmore Kananaskis is recognized as a model wellness community and destination; and with the effective planning, the sky is indeed the limit for both locals and visitors that we honoured to serve.
How do we do it? What's the best approach?
We are in an auspicious time in the development of our destination management organization, as we are working on an extensive community tourism strategy consultation which will shine a spotlight on wellness. Healthy eating and active living increase our quality of life; and we need suitable places to share best practices. Whether it's a symposium or a summit, it is encumbent upon us to create the environment in which people can come together to do this–locally, nationally, and internationally. It is a natural fit for Canmore Kananaskis to be a wellness tourism mecca, as we build upon our Olympic legacy. We enjoy world-class geography and leaders in the field, but we could certainly use more infrastructure.
What's missing infrastructure-wise to attract this audience?
This Thrive Health and Wellness Festival wass a good example of celebrating and showcasing local services to the world. If we want to continue to grow this already established sector, we can utilize Canmore's newest and largest breathtaking space at the Malcolm hotel–in addition to all of our previously built venues–but when we build a bona fide conference centre, we will truly change the game. If we are to be truly on top of realms including and beyond wellness, Canmore Kananaskis needs more space to can accommodate conventions attract many hundreds or thousands of participants.
Is there an appetite from the business community? How will the residents inform your approach?
The power and beauty of tourism as major driver of our economy simply cannot be ignored. People are extremely eager to ensure that Canmore Kananaskis actively supports its leading destination marketing organization (TCK). Individuals and groups packed a large meeting room for a "Let's Talk Tourism Open House" at one of the busiest times of the year in June; that's how much people care about this. The event was a precursor to our Fall Community Tourism Strategy Consultation, which is right around the corner. This is an in-depth, all-encompassing initiative for absolutely everyone to have their say on the future of tourism as a source of invaluable opportunities. As a community, we need to decide what we want regarding the type of visitors we can best welcome here, as well as the venues that will most effectively accommodate them. We trust this process will identify gaps that the destination has, and pave the way to a fantastic future for both local and visitor alike.
How do we do it in a responsible way?
If we are to truly succeed for all involved, there is consensus that we need a thoughtful, reliable, sustainable approach. A healthy environment is a pivotal piece for a tourist destination like Canmore Kananaskis: that is an integral component of our reputation, and an invaluable facet of our brand. Protecting the beauty that surrounds us and being respectful of all involved is mandatory. We are so fortunate to live here and host guests who also enjoy our backyard; and when these issues are treated with great care, we will ensure that Canmore Kananaskis will continue to develop in a manner that future generations can enjoy to its full potential!
Dave Rodney was appointed Executive Director of Tourism Canmore Kananaskis in April 2018. Rodney has consulted on issues within the tourism, economic, and energy sectors since 1999. "Sherpa Dave" is the first Canadian to successful summit Mt Everest two times, and is the founder of the "Top of the World Foundation for Students". He was elected four times as the MLA for Calgary-Lougheed, serving as Minister of Wellness and House Leader in his tenure.