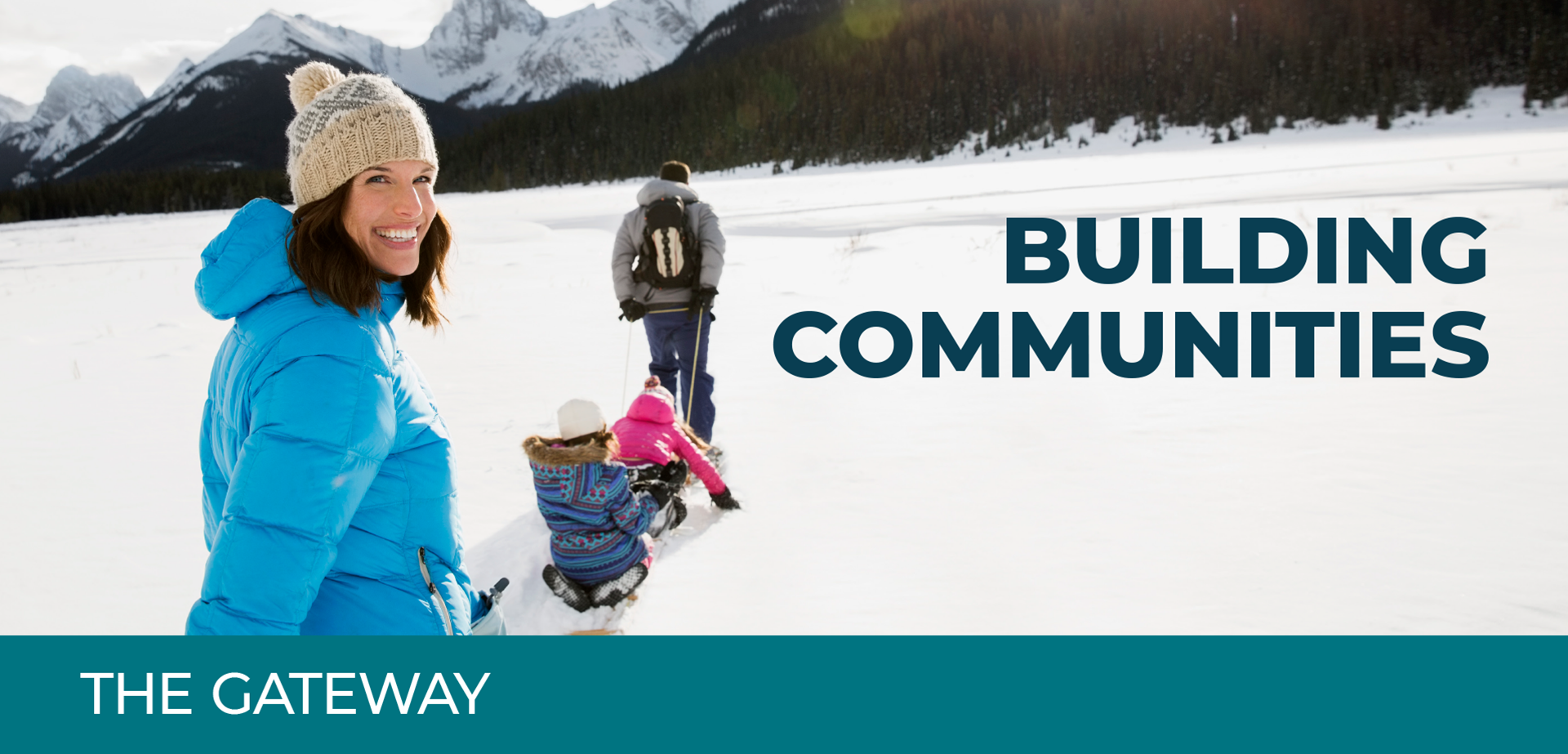 TSMV has submitted to the Town of Canmore, its application for The Gateway at Three Sisters Mountain Village, a development featuring a mixture of commercial and multi-residential uses at the intersection of Three Sisters Parkway and Three Sisters Boulevard. The proposed application is within the approved Stewart Creek Area Structure Plan (ASP) and aligns to its policies.
This application is moving forward in a similar timeframe, but is unrelated to, TSMV's ASPs for Three Sisters Village and Smith Creek. The Gateway project aligns with the Town of Canmore's Municipal Development Plan, Integrated Transportation Plan, strategic priorities set by Council, and TSMV's long-term vision for the area.
The Gateway lands are already designated for commercial use. TSMV's application will allow for the incorporation of open spaces and a variety of multi-residential units, including employee housing. The intent is to align land use with the future subdivision for the area.
The Gateway project will play a key role in supporting the Town of Canmore's economic diversification strategy by attracting and creating a space for employment outside of tourism and hospitality. A proposed office campus, known as the Research and Innovation Hub, will accommodate researchers and related facilities, health and wellness practitioners and other professionals. TSMV is working with interested parties to occupy this space.
The proposed development includes retail and mixed-use spaces supporting the needs of workers, residents of TSMV and other Canmore neighbourhoods. Opportunities include the potential for:
A new grocery store
Restaurants
Coffee shops
Gas station.
The land use amendment is requesting adding three new discretionary uses to the commercial district to ensure a wide range of business can be attracted to the development.
Drive in or drive through uses
Brewery/distillery opportunities
Light manufacturing.
To enhance ease of access for those living nearby, Gateway will incorporate complete street infrastructure that supports biking, walking and transit. The developer is looking to pursue LEED shadow and BuiltGreen certification for the development. Multiple public park spaces are also proposed.
Supporting documents
Next steps
There are up to three readings in front of Town of Canmore Council and a public hearing. First reading was unanimously approved by Town of Canmore Council on Tuesday, February 2, 2021 during the regularly scheduled Council Meeting. A public hearing is scheduled for Tuesday, March 2.
A subdivision application has been submitted to the Town of Canmore in alignment with the land use application. Development Permits will be submitted to formalize the architecture and look and feel of the site. Site preparations and construction will occur in alignment with decisions made by the Town of Canmore.