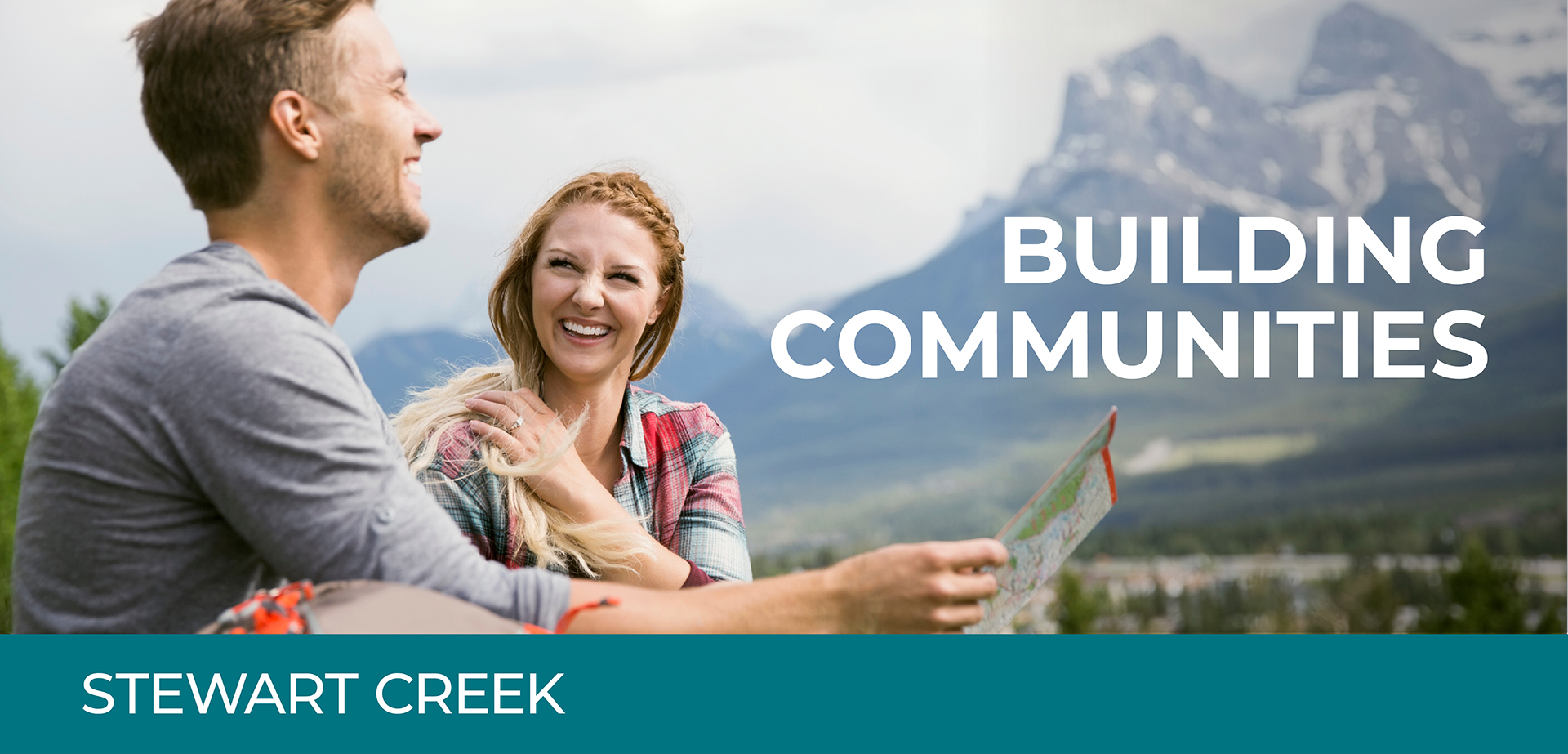 With almost 65 hectares of land, Stewart Creek offers a range of residential and recreation opportunities, complimented by commercial services and uses.
The Stewart Creek Area Structure Plan (ASP) was approved in 2004 and since then, development has been proceeding in phases. Final projects are underway in Phase 2 and Phase 3 is currently under construction.
The community offers a mix of low density to medium and high-density housing, with connections between areas provided by a transportation network that encourages walking, cycling and other modes of sustainable mobility within the townsite.
Stewart Creek includes a comprehensively planned and developed commercial and mixed area adjacent to the Trans-Canada Highway immediately east of the Three Sisters Parkway interchange. This provides a range of retail, office, services and other commercial development.
Transportation connections, with an emphasis on community connectivity through pedestrian systems, promote linkages between the residential areas in the south to the commercial core adjacent to the TransCanada Highway.
Where is Stewart Creek ?
The original Stewart Creek Area Structure Plan (ASP) area is located within the east side of the Town of Canmore on the westerly portion of the Three Sisters Mountain Village land. The Stewart Creek ASP was approved in 2004. Stewart Creek has been developed in a series of three phases. Phases 1 and 2 are complete and Phase 3 is currently under development. Not all the land in Stewart Creek has been explicitly developed, as some land is dedicated to Wildlife Corridors and will be available for other public uses. Specific completion of development will be based on market conditions.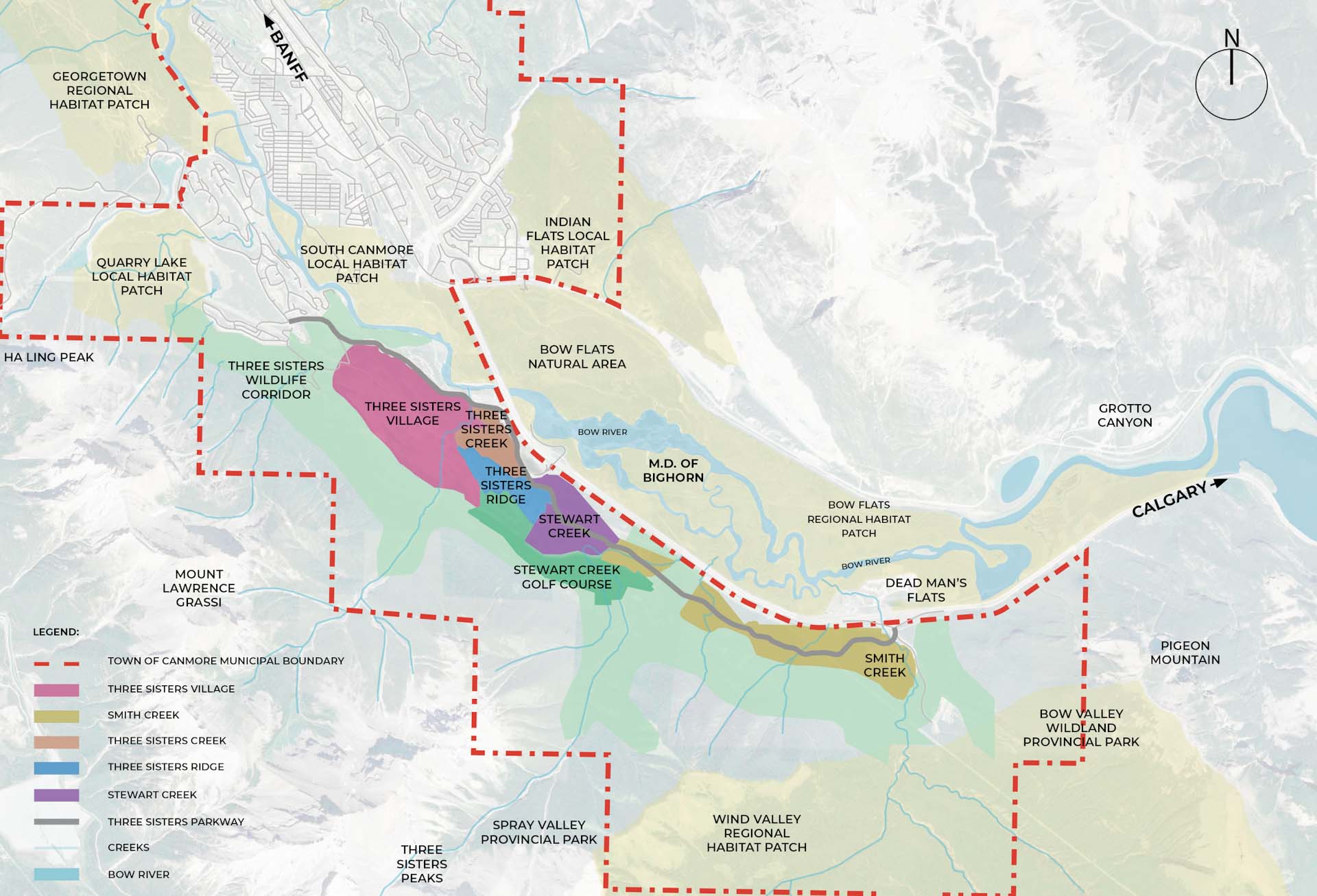 Learn more about the vision for each TSMV community: