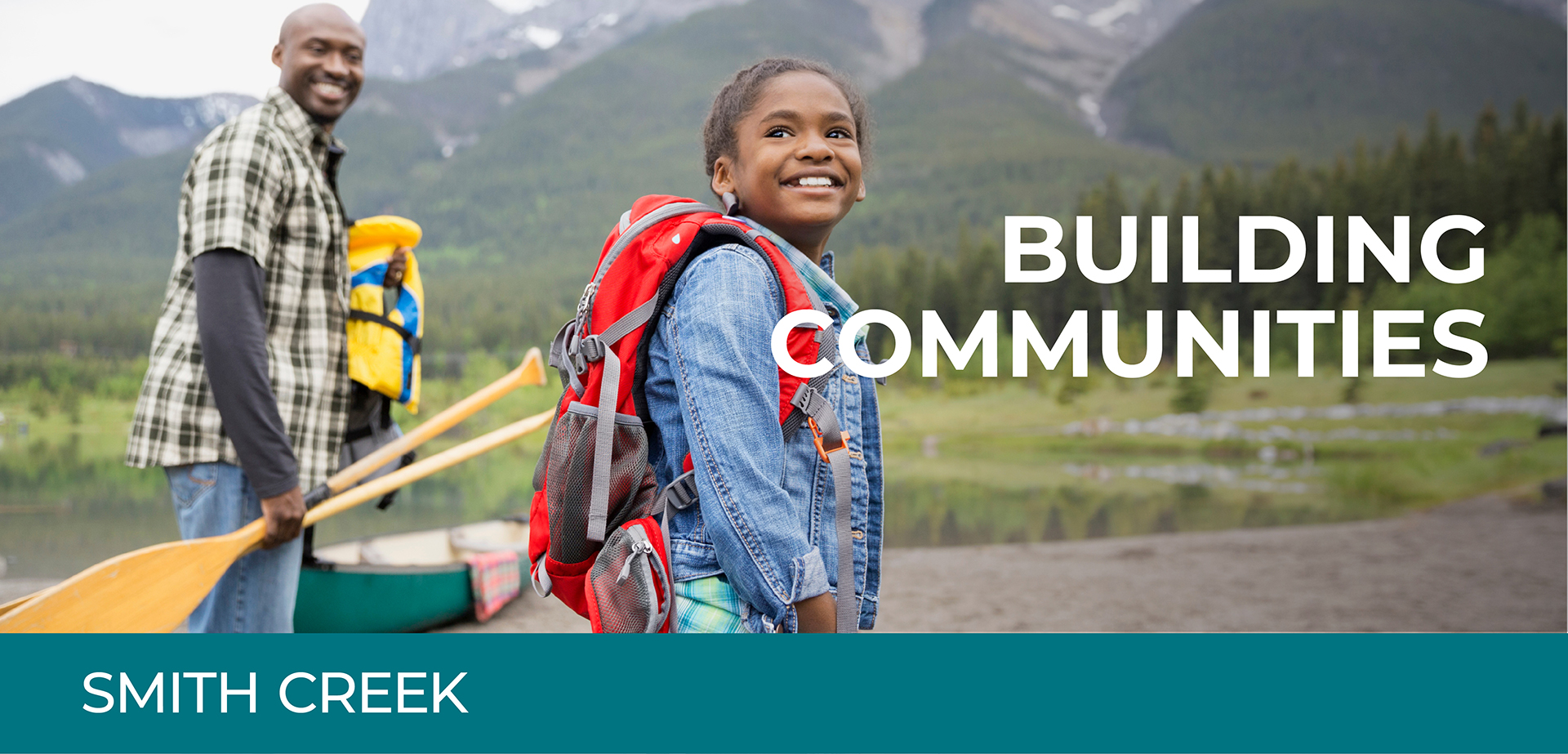 Smith Creek will become an established community intended for residents living and working in Canmore.  It will serve Canmore by providing a variety of housing options and amenities with all the conveniences and services needed for daily living. Smith Creek will strengthen Canmore's position as a highly desirable place to live, work, play and raise a family.
The community will provide a range of housing options and strive to achieve a compact form, while balancing the need to respond to technical engineering requirements and topography. Building forms will be selected to respond to the topography being constructed on, while balancing the need to take advantage of clustering of uses around transit stops, community nodes, and commercial services enabling a compact, clustered, sustainable community design that responds to the mountainous context.
Smith Creek will contain a Flex-Commercial-Industrial District which will become an important focal point for the residents of Smith Creek and Dead Man's Flats. It is intended to provide flexible spaces for Canmore businesses to locate and thrive. It will serve as a place for the community to access services and connect with one another. Uses within this area could be retail stores, personal services, grocery, restaurants, offices, and institutional uses.
Smith Creek ASP submitted to the Town of Canmore
Informed by over five years of community engagement and supporting technical studies, TSMV submitted its Area Structure Plan (ASP) for Smith Creek to the Town of Canmore that highlights the high-level framework and policy directions for affordable housing, wildlife and environmental sustainability, transportation considerations, economic diversification opportunities and more.
Two ASPs are being considered at the same time to provide the Canmore community an understanding of the complete vision for Three Sisters Mountain Village. 
Supporting technical studies   
ASPs are policy planning documents that set a broad framework for development. Before an ASP can proceed to Council, its supporting technical studies need to be reviewed and accepted by the municipality. Some reports cover each neighbourhood, while others are specific to one ASP. These studies are available after they have been reviewed by the Town of Canmore Administration and no further technical questions will alter or change the report. 
Supporting technical studies covering Three Sisters Mountain Village:
Supporting technical studies specific to Smith Creek: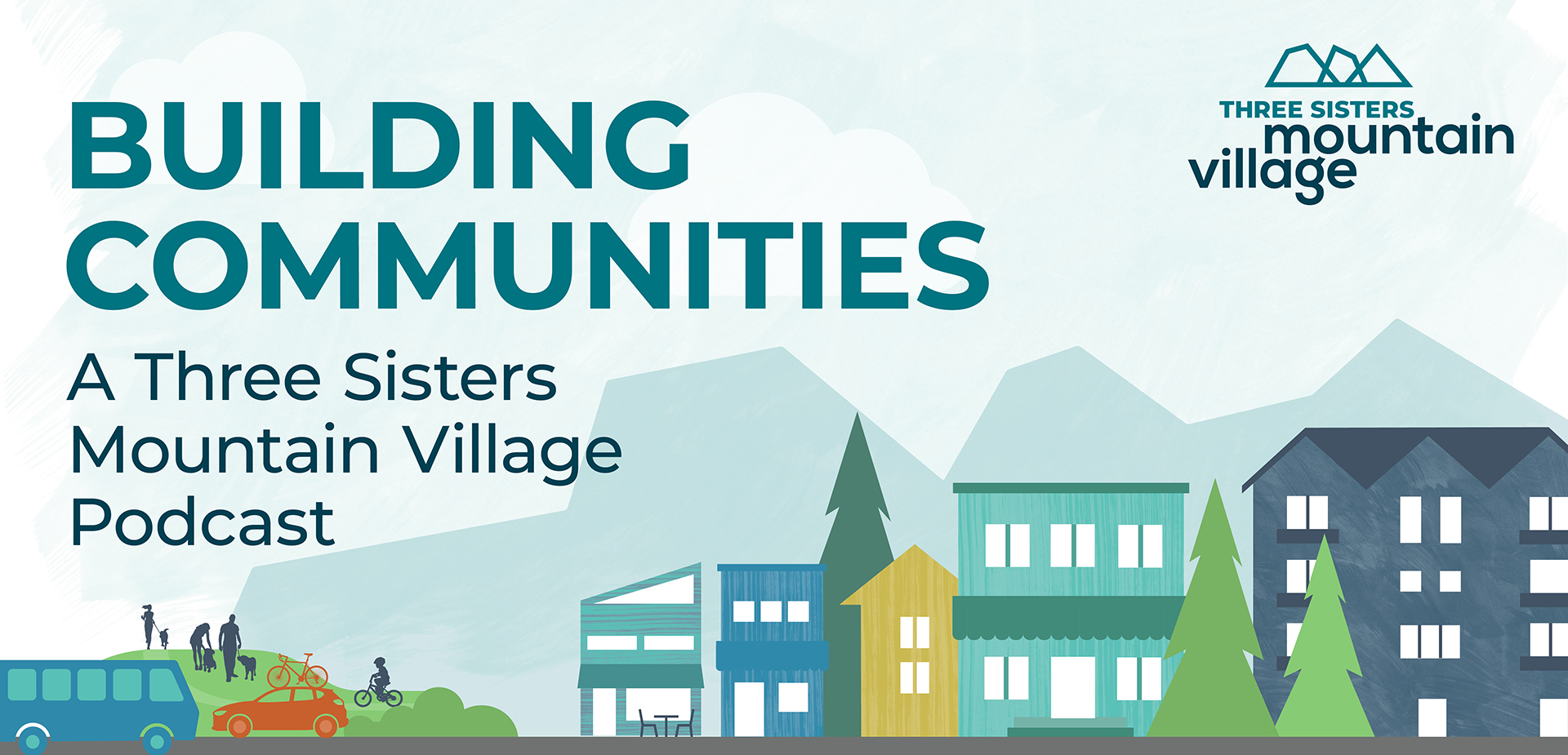 Listen to Building Communities: A Three Sisters Mountain Village Podcast
To help the community of Canmore understand the importance of an Area Structure Plan, TSMV produced a podcast that explains this integral planning document, planning regulations in Alberta and what's next for TSMV. Host Michelle Gurney speaks with Dr. Francisco Alaniz Uribe, Professor of Urban Design and Planning at the University of Calgary, and David Taylor, TSMV President, to learn more.
Where is Smith Creek?
The proposed development area for Smith Creek is located within the Town of Canmore. It encompasses the land adjacent to Stewart Creek Golf Course and extends to the Dead Man's Flats interchange at the eastern edge of Canmore. Before the Smith Creek lands can be developed, an Area Structure Plan (ASP) must be approved by Town of Canmore Council.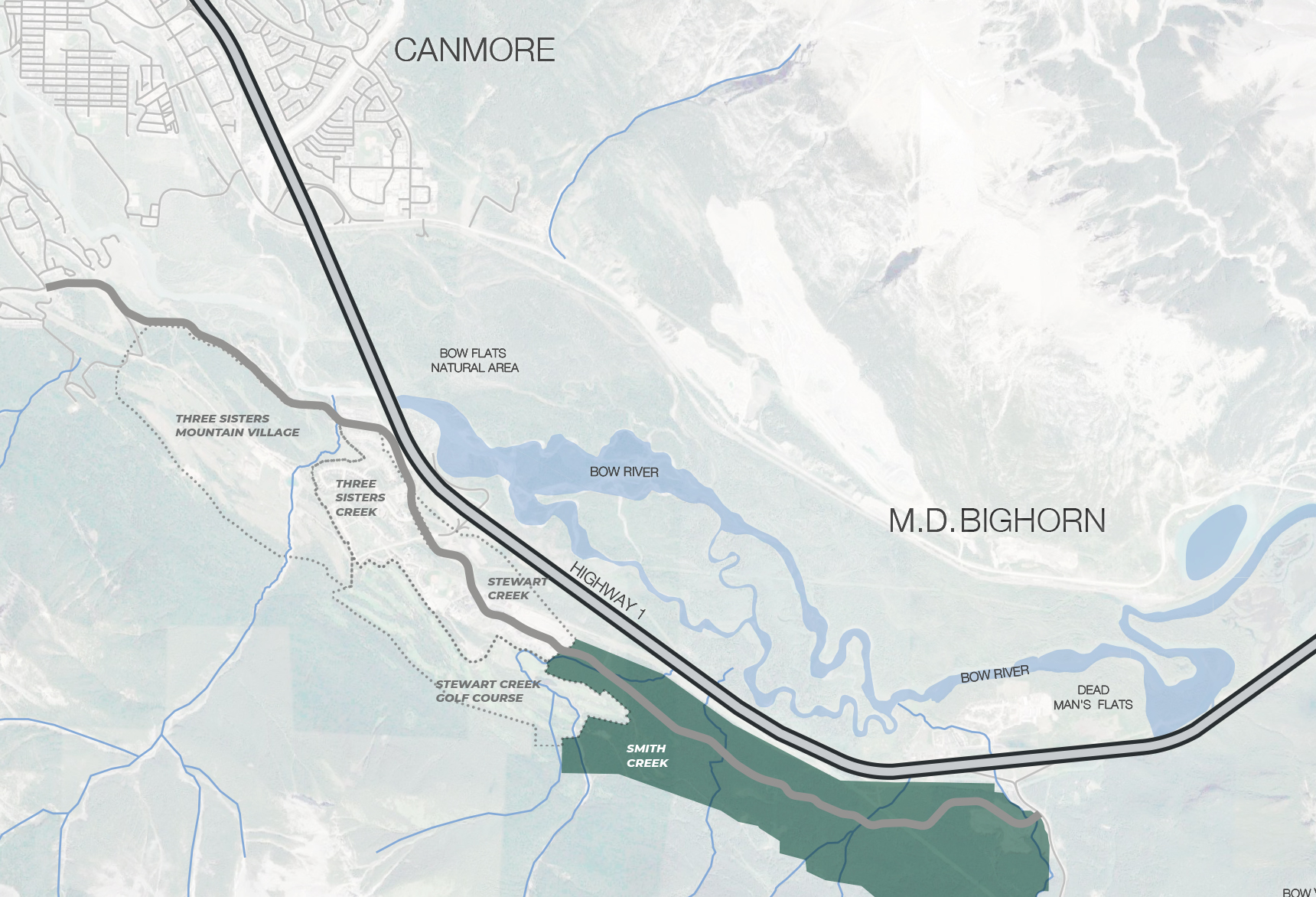 Learn more about the vision for each TSMV community: