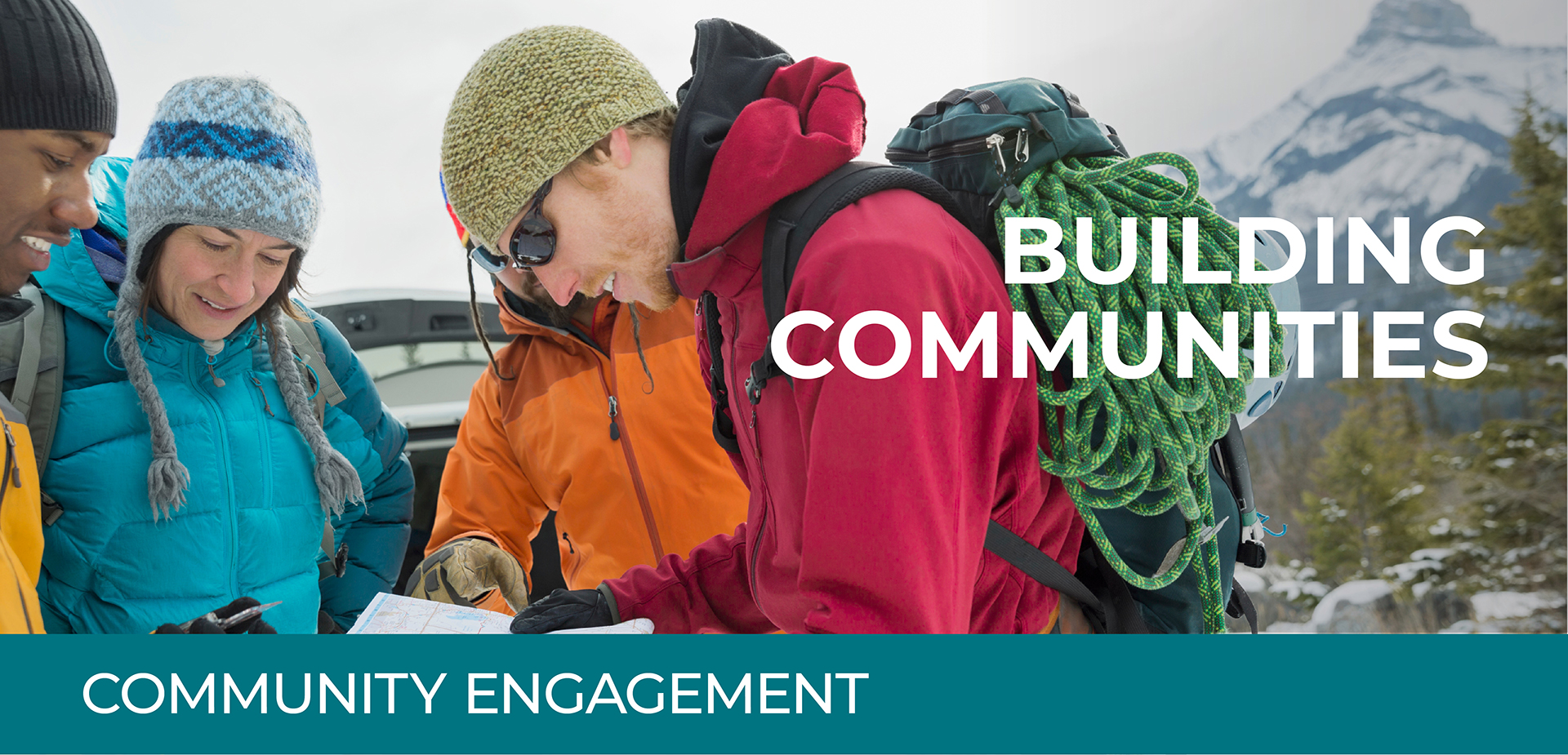 What's important when you think about the future development of Three Sisters Mountain Village? We are open to your ideas and input on how our remaining developable lands are shaped. This feedback is important to help inform the Area Structure Plan (ASP) submissions for Three Sisters Village and Smith Creek.
Community engagement helps us articulate a clear direction that resonates with our team, the community and Town of Canmore Council and Administration. Engagement creates a greater understanding of the purpose of an ASP and how it informs future development. It also allows Three Sisters Mountain Village to hear input from many voices in a safe and productive environment.
Feedback has informed the draft vision and principles and the ASP we are preparing for Three Sisters' Village. As we move forward, we will continue to create opportunities for all community members to feel heard during each phase of the ASP process.
Engagement activities also provide us with a way to report back to the community on what was heard and how input can be incorporated. Public Council Meetings and updates through local media are other avenues TSMV will use to keep the community informed.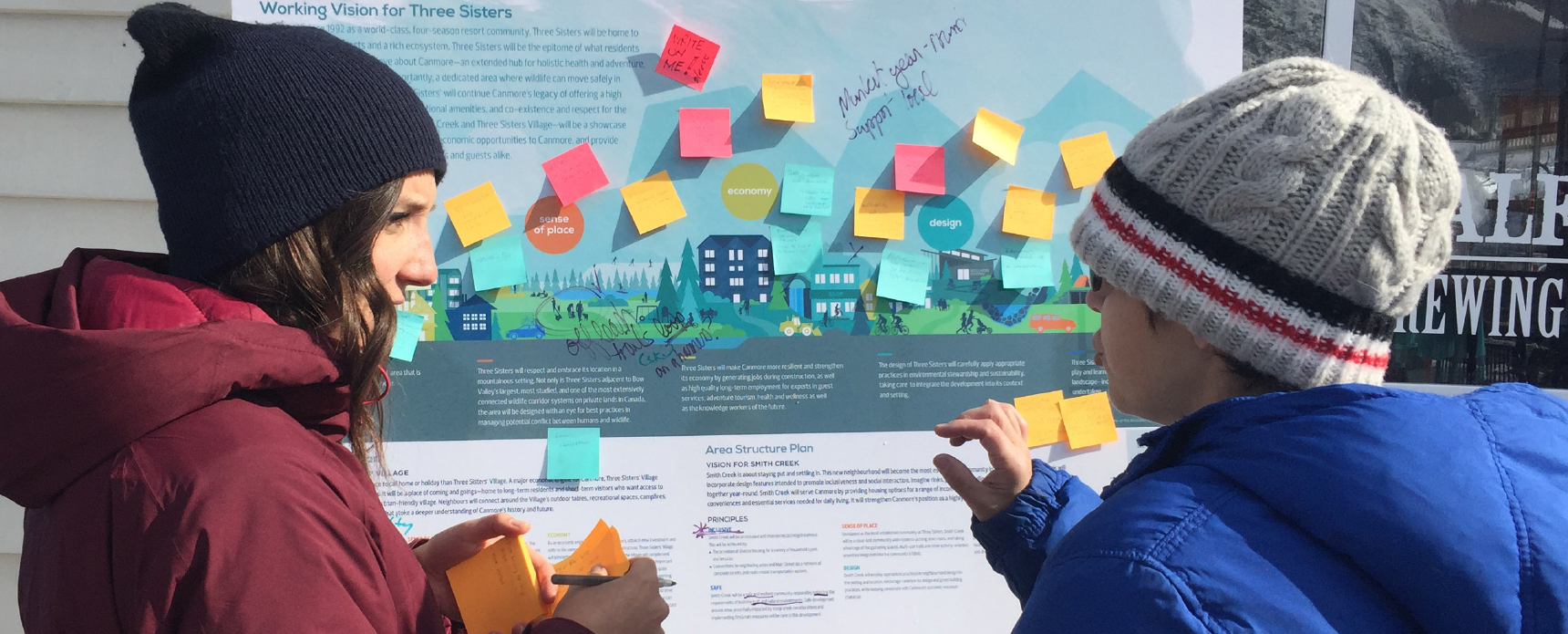 Here are just a few activities that have taken place in the past year or so:

COMMUNITY ENGAGEMENT POP-UPS

TSMV coordinated a series of information booths at events and locations that span community interests. The following is a list of locations and dates from Phase 2 public engagement:
October 4, 2018: Canmore Mountain Market
October 13, 2018: Canmore, Safeway (11 a.m. to 2 p.m.)
October 18, 2018: Bow Valley Chamber Business Excellence Awards
October 23, 2018: Elevation Place (4 to 7 p.m.)
October 27, 2018: Thrive Health and Wellness Festival Expo (10 a.m. to 4 p.m.)
October 31, 2018: Canmore Seniors Association, Creekside Hall (11 a.m. to 2 p.m.)
November 17-18, 2018: Canmore Christmas Artisans' Market
COMMUNITY-BASED PUBLIC MEETINGS

TSMV also attended regularly scheduled group meetings to provide updates:
October 3, 2018: Canmore Rotary breakfast
October 11, 2018: BOWDA luncheon
Enhanced communication with Town of Canmore Administration

Monthly meetings
Lead workshop sessions focused on broader community issues
Enhanced Communication to Town Council
Keeping Town Council members up-to-date on engagement activities and how input is shaping our plans is important.
We have participated in several Committee of the Whole meetings:
November 13, 2018: Key themes from public engagement conversations—affordability, mobility, viable wildlife corridors and more—were shared with Canmore Town Council. In addition to a Draft What We've Heard Report, elected officials were provided with an update on coinciding Land Use Concept conversations held between TSMV planners and Town Administration. Watch the video.
January 22, 2019: TSMV provided Canmore Council's Committee of the Whole with a summary of what we heard from the community and how this feedback will be considered in the Area Structure Plan (ASP). Planners shared how they are thinking about key community issues, using affordability as an example. TSMV also provided an update on the ongoing planning process, including Land Use Concept conversations with Town Administration and continued discussions with technical stakeholders. Watch the video.