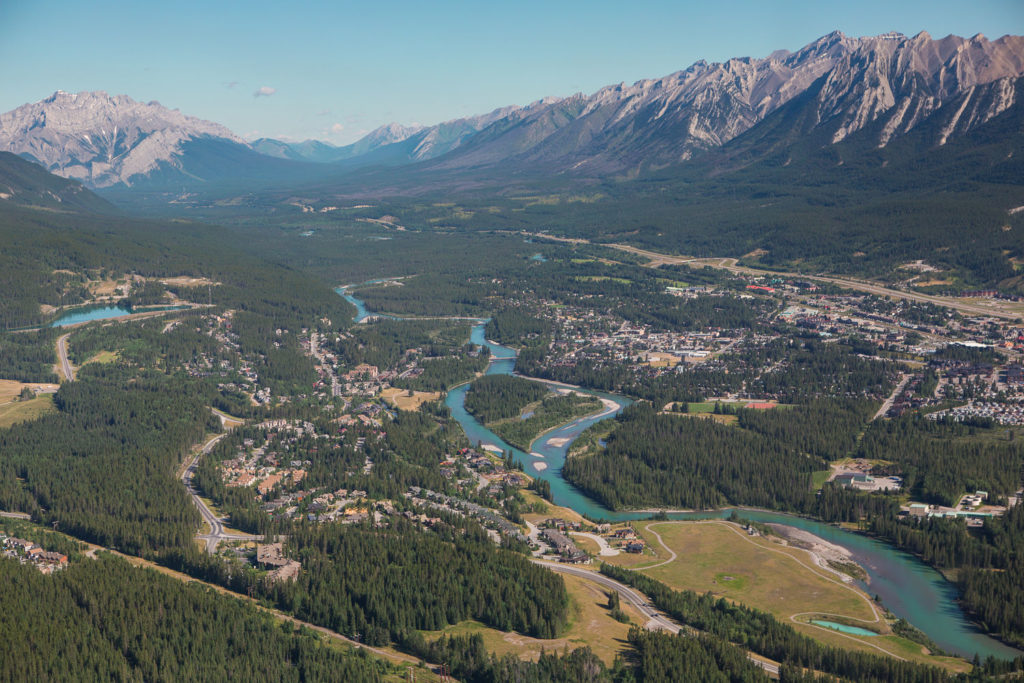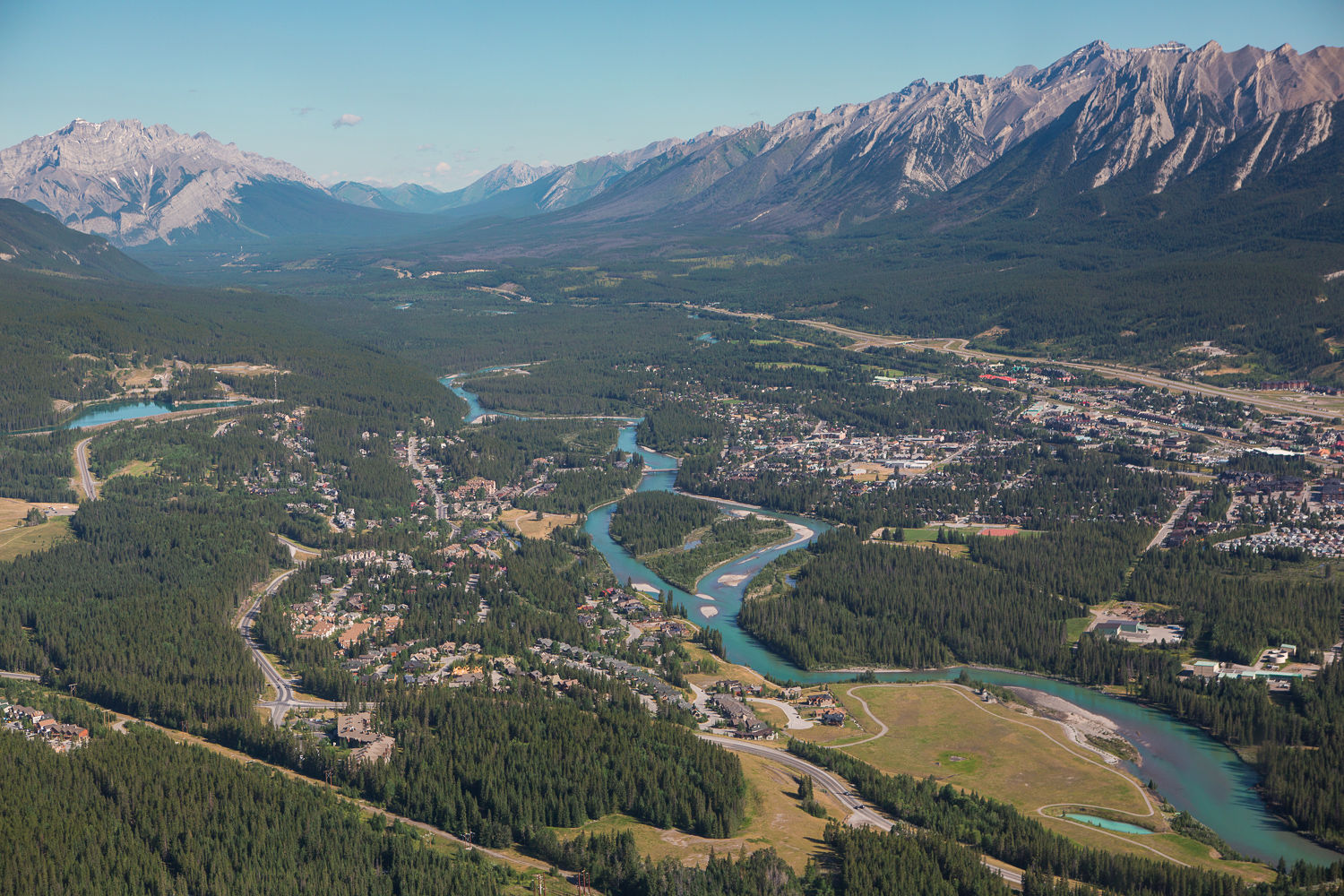 AREA STRUCTURE PLAN 101: UNDERSTANDING THIS GUIDING DEVELOPMENT DOCUMENT
There's been local media coverage about the Three Sisters Area Structure Plan (ASP), yet not everyone in Canmore knows or understands what an ASP is, how it comes together and its approval process. We thought it timely to share a bit more about this integral planning document and what's next for TSMV, so, here's the latest.
In 2017, Canmore Town Council asked TSMV to submit development applications for Three Sisters Village and Smith Creek so they can have a comprehensive vision for the remaining Three Sisters lands. TSMV is currently pursuing two separate ASPs: Three Sisters Village and Smith Creek. While working with the Government of Alberta on wildlife corridor alignment for Smith Creek, TSMV's planning team is focusing efforts on the Three Sisters Village ASP.
Engaging the community and stakeholders on both plans is a key piece of that with work set to get underway in fall 2018. Canmore Town Council approved the Terms of Reference (TOR) for the ASP on October 2, 2018. The TOR maps out the process and scope of both ASPs and gives support from Council for Town Administration to devote resources to the project. Ultimately, the TOR sets the stage for upcoming ASP conversations.
We spoke with Jenn Giesbrecht, Planning and Development Coordinator with QuantumPlace Developments, to learn more.
What is an ASP?
Well, an ASP is a high-level policy document that is formally adopted by Council as a strategic guide to future approvals like land use or subdivision. It is not intended to encapsulate all details such that development or building permits can be processed using the ASP as a sole guide, but rather it forms a vision and policy framework for the long-term development of an area and brings together policies outlining general land uses, a high-level transportation and servicing plan, and environmental considerations for future development. It's one of the many steps required before lands can be developed. All planning policy within Canmore, including the two Three Sisters ASPs, need to align with the town's Municipal Development Plan (MDP), which is basically a vision for the town and how it will manage growth. Town Administration's job is to review the proposed ASP policies to ensure that they work with Town policies, technical requirements and direction from Council. As planners, we do all the policy writing. Our role is to figure out what land uses go where based on the input we receive. I'm a policy nerd so I enjoy it—setting the overall direction for the future of the project is an exciting task!
What are the first steps in the ASP process?
The vision and principles document really sets the stage for the ASP because it serves as a guide for writing the entire policy. Throughout the process, the planning and technical teams keep that vision and principles in mind—everything aligns with that vision. To get it right, we work with the town, all while incorporating community input. Part of that work, so far, was facilitated sessions with Town of Canmore staff to understand what their priorities are for the Three Sisters lands and how development can further the goals identified in the MDP. There is also a community engagement process in place to gather community feedback. But, before we can even get to that point, we need a Terms of Reference (TOR) document that outlines Council's expectations for the application and steps to complete it. We'll be taking that for Council approval in October 2018.
What specific reports are needed when you submit?
Once we get beyond the vision, its gets a bit technical. There are lots of pieces to pull together; it's a bit of a puzzle. Because the TSMV lands are in Canmore and adjacent to wildlife corridors, we are required to complete an Environmental Impact Statement (EIS) as part of our application. It is also required that this EIS undergoes a third-party review by an independent consultant hired by the Town of Canmore. Other reports and studies focus on traffic, utilities, fire safety, water-sewer-stormwater, fiscal impacts and more. All these findings and recommendations from technical reports come together to form the ASP. After we finalize everything, we submit to the Town formally, which usually involves going to the Civic Centre with all our application materials—a large box with supporting documents, maps and policies for Administration to review and comment. Once they are satisfied the ASP aligns with their policies and that the application is consistent with technical requirements, it goes to Council for their consideration and ultimately, their decision on whether it can proceed forward.
When the ASP draft if ready for Council, what happens next?
It's a step-by-step process. There are three readings of the bylaw. The first reading basically makes the application part of public record and opens it up for discussion. It's a chance for Town Administration to speak to it and answer any questions Council may have. Council then votes whether to set a public hearing—usually set a month after first reading. It's mandated that the municipality advertise the hearing so people have notice to respond and prepare, whether in a letter or in person. This is an opportunity for Council to hear from the community, businesses, residents and the applicant. Administration starts things off with an overview, followed by an opportunity for those in support to speak, and then a chance for those with concerns to speak. Of course, anyone either supporting the approval or having concerns with the approval can suggest improvements or changes for Council to consider to the application. Technical experts from Administration and the developer are on hand to answer any questions that Council has. Once the hearing is closed, a date for second reading is set; this is for further debate on the application and for Administration to provide recommendation for approval or refusal to Council. The third reading is focused on whether to adopt the bylaw or not; ultimately this is a Council decision decided by majority vote.
Doesn't Three Sisters Village (previously Three Sisters Resort Centre) have an approved ASP?
Yes. That was approved in 2004. The main component was a golf course that currently sits unfinished. The current owners of the lands recognized that golf is declining in popularity and wanted to see what else could be done. An amendment or new ASP is required to do anything different. In 2016, TSMV went back to the community for input, prepared an EIS and submitted an amendment for the existing Resort Centre ASP in 2017. Council did not vote to proceed the application to public hearing because they wanted a better understanding of the comprehensive vision for the remaining Three Sisters lands. As a result, TSMV is preparing two separate ASPs with a shared vision for the area.