Cascade Corridor Slopes Map
The Cascade Wildlife Corridor (shown above) is located 1 km north of the Town of Banff and links the Forty-Mile Valley, the Cascade Valley, and the Bow River Valley. As shown on the map above, a significant portion of the wildlife corridor maintains slopes of over 25 degrees. Despite the rugged terrain, the Cascade Wildlife Corridor is a well functioning wildlife corridor.
Three Sisters Mountain Village Corridor Slopes Map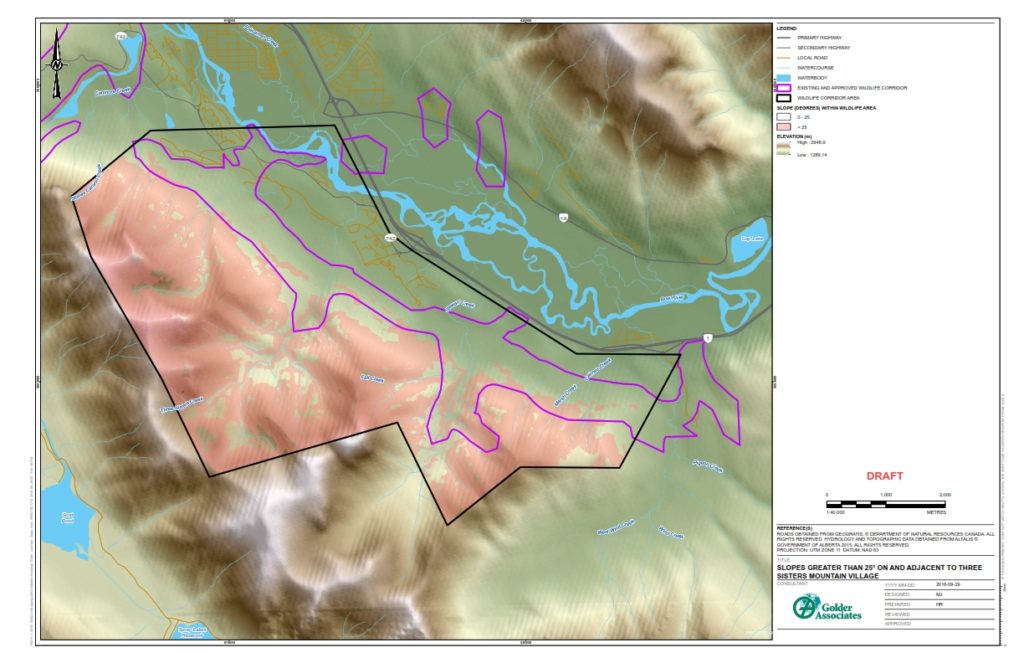 The Along Valley Wildlife Corridor and the Tipple Across Valley Wildlife Corridors adjacent to the Resort Centre in Three Sisters Mountain Village were approved in 1998. As shown in the map above, terrain within the wildlife corridors are much less steep and rugged than the terrain in the Cascade Corridor (see map posted above).